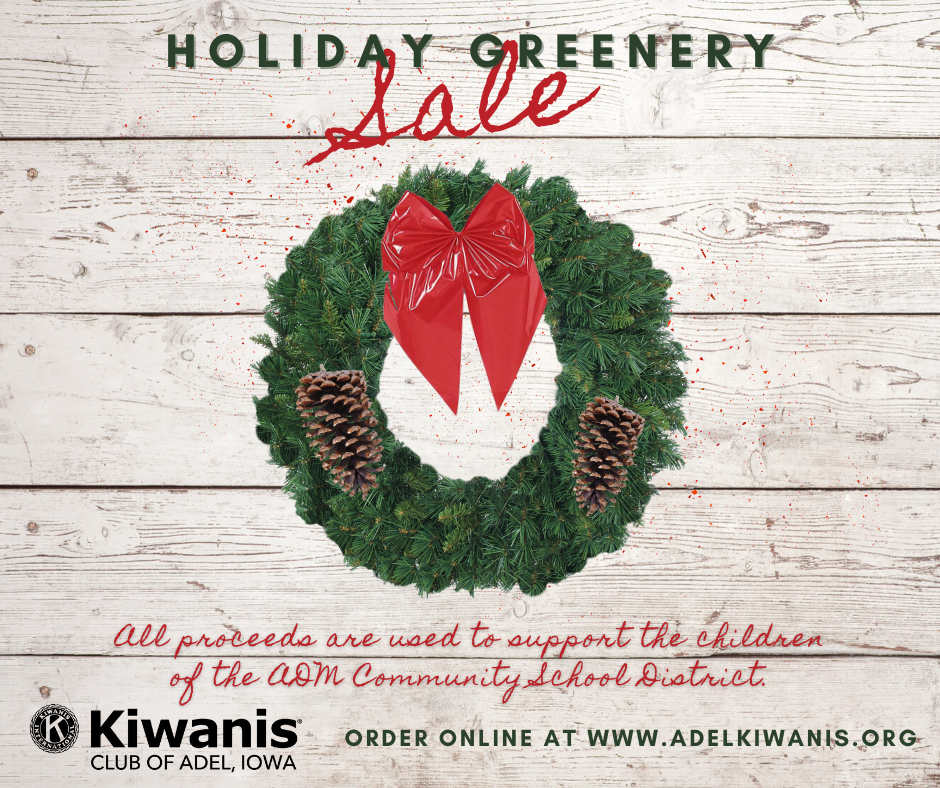 The Kiwanis Club of Adel is once again selling greenery for their holiday season fundraiser that supports the children of the ADM Community School District. This fun project aides in the festivities of the community while also supporting a very worthy cause—our children.
This year Kiwanis will be selling:
Balsam Wreaths 24"—$20 and 48"—$50
Door Swag $20
Candy Cane $25
Outdoor Balsam Rope 25'—$30 and 100'—$100
Orders are due by November 3 and will be delivered after November 22. Products will be placed by your front door. Free delivery within the ADM Community School District. Please note the order form if special arrangements need to be made.